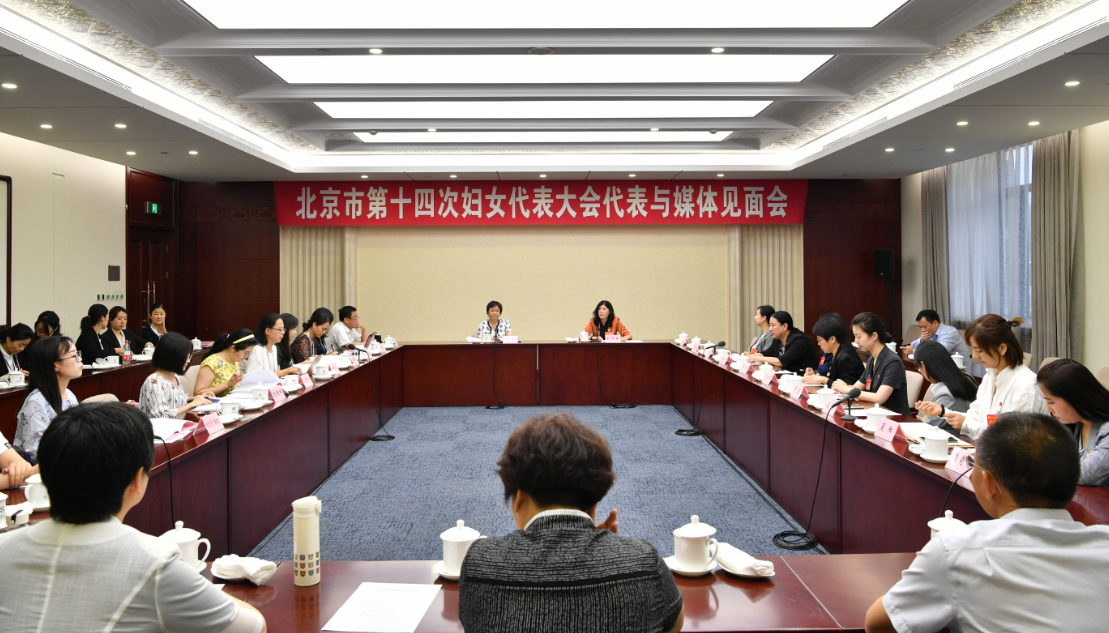 Deputies to the 14th Beijing Municipal Women's Congress Meet with Press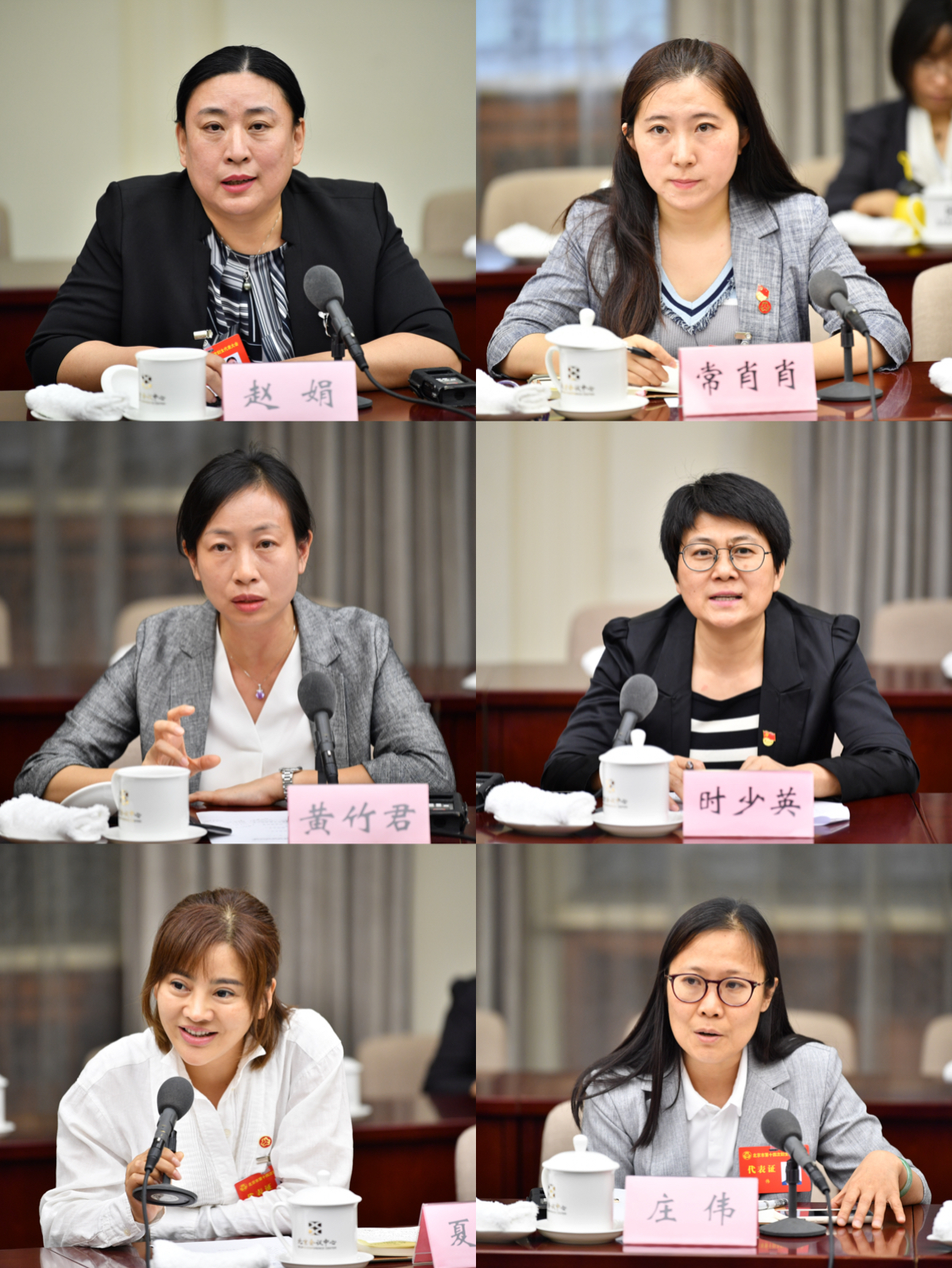 Deputies to the 14th Beijing Municipal Women's Congress Meet with Press
Deputies to the 14th Beijing Municipal Women's Congress met with media reporters on June 18. Zhao Haiying, Vice-President and spokesperson of the Beijing Women's Federation (BWF), presided over the press conference. Liu Ling, Deputy Inspector of the BWF, also attended the meeting.
Ten deputies from various trades and fields participated in the meeting, including Liu Xiaohui, President of the Beijing School and the High School Affiliated to Renmin University; Tang Nan, Researcher with the National Institute of Biological Sciences (Beijing) who has been entitled a "pioneer in the academic studies of alveolus pulmonis regeneration"; Shi Shaoying, Deputy Director of the Beijing Meteorological Station who has been committed to charting the ideal weather conditions for the Beijing Winter Olympics 2022; Luo Lan, Deputy Chief Judge of the criminal trial division of the Dongcheng District People's Court; Zhuang Wei, Secretary-General of Beijing Cihong Charity; Zhao Juan, Vice-President of Beijing Obstetrics and Gynecology Hospital; Xia Yang, General Manager of Beijing Oufeibao Resort; Chang Xiaoxiao, college-graduate village cadre of Yanqing District; Pan Jie, professor at the School of Public Administration of Tsinghua University, and Fanny Vong, President of the Macao Institute for Tourism Studies.
At the event, deputies shared their achievements and life experiences. Reporters posed wide-ranging questions to the deputies, including what contributions they have made in the field of women and children's affairs; how they lead women to gain achievements in their professional fields; how to balance work and family, and what they think about adolescent education and legal popularization.
Reporters from central and municipal news media units attended the press conference.