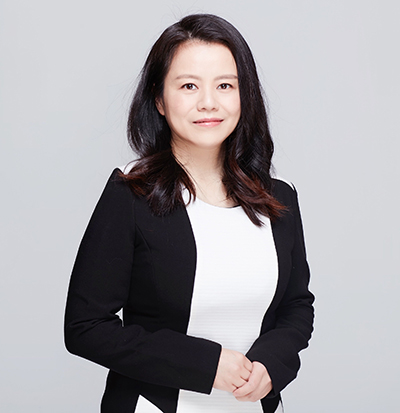 FengFang has been committed to helping young aspirants realize their dreams in innovation and entrepreneurship since she founded the Beijing-based GeeDee International Innovation Center at the end of 2012.
Feng is also an entrepreneurship mentor in the Torch Center of China'sMinistry of Science and Technology(MOST), a part-time Vice-President of the Women's Federation of Chaoyang District, and a member of the Chaoyang District Committee of the CPPCC.
She has won many awards and titles over the years, including Beijing Innovation and Entrepreneurship Pioneer, Beijing Municipal March 8th Red-Banner Award, and Hunan Outstanding Youth, in recognition of her contributions and sacrifices in the assistance of young people in their pursuit of innovative and entrepreneurial endeavors.
Feng and her GeeDee International Innovation Center have nurtured about 3,000 business incubation programs, held more than 1,000 activities featuring business startups, and served roughly 2 million people in the past nine years.
She has led the way in the establishment of three service spaces for investors and incubators for innovation and entrepreneurship, which have receivedrecognition from the MOST.
In addition, the GeeDee International Innovation Center has been presented with many honorary titles such as Business Incubation Base for Overseas Chinese by the Western Returned Scholars Association, Beijing Platform for the Release of New Products, New Technology and New Service, and Zhongguancun New Mode Incubators.
Her business ventures now have become domestically leading enterprises featuring entrepreneurial services.
As part-time Vice-President of the Women's Federation of Chaoyang District, Feng has closely monitored the growth of female followers of innovation and entrepreneurship, as well as the development of their business.Shetook part in numerous welfare activities and social service gatherings.
In 2016, Feng founded Chaoyang's first incubation center exclusively for female entrepreneurs, organized a group of professionals to provide women with assistance in their innovation and entrepreneurship, as well as held more than 100 training sessions with an emphasison innovation, entrepreneurship, mental, and physical health.
Moreover, Feng has designated a special place in her GeeDee International Innovation Center to provide female entrepreneurs with financial consultations and tailoredguidance to promote relevant services to a higher level.